HELISKI
The high Tarentaise Valley runs for dozens of kilometres along the Italian border. In a few minutes, it is possible to access the biggest heli-ski area in Europe.
We have mapped out more than 80 trails offering easy valley runs, ideal for linking short turns, wide open slopes where you can let your skis go and steep challenging couloirs to satisfy your thirst for adrenalin.
In groups of 4 per helicopter, our guides will take you heli-skiing with a capital H.
SAFETY IS A PRIORITY!
Our guides are all fully qualified, highly experienced professionals; they intimately know every heli-skiing trail.
We provide every person in our group with the latest model of avalanche transceivers, air bags, shovels and probes.
At the start of every day the instructor will brief the group on the use of the safety equipment.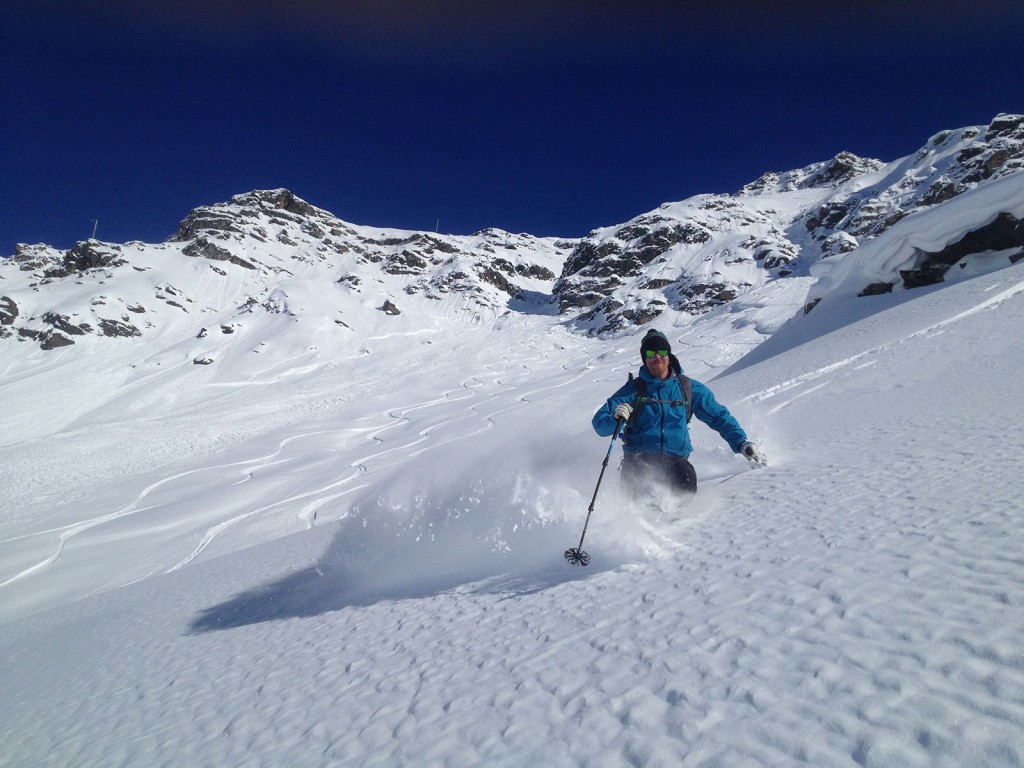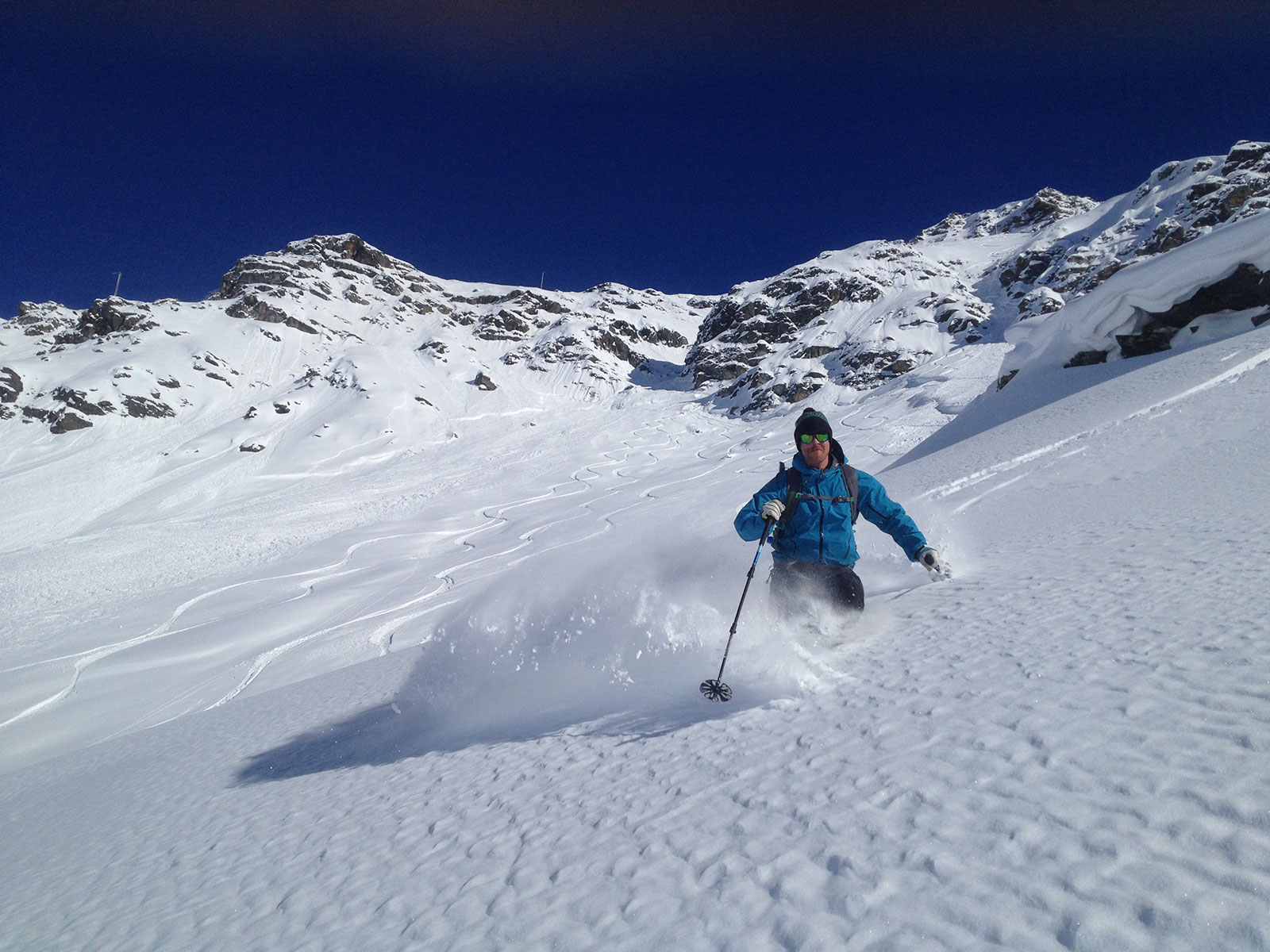 MOUNTAIN GUIDE OFF-PISTE
The Tarentaise Valley is renowned worldwide for its off-piste trails.
Our guides know the valley like the backs of their hands. With them, you will discover the most beautiful slopes and experience the best snow conditions available.
When the weather is good you can test the endurance of your thigh muscles descending the longest tracks to be found.
On "white-out" days, nothing is lost, au contraire! Your guide will show you the magnificent forests sheltered from the wind where the visibility is excellent and the snow falls gently down!