OPTIONS AND PRICES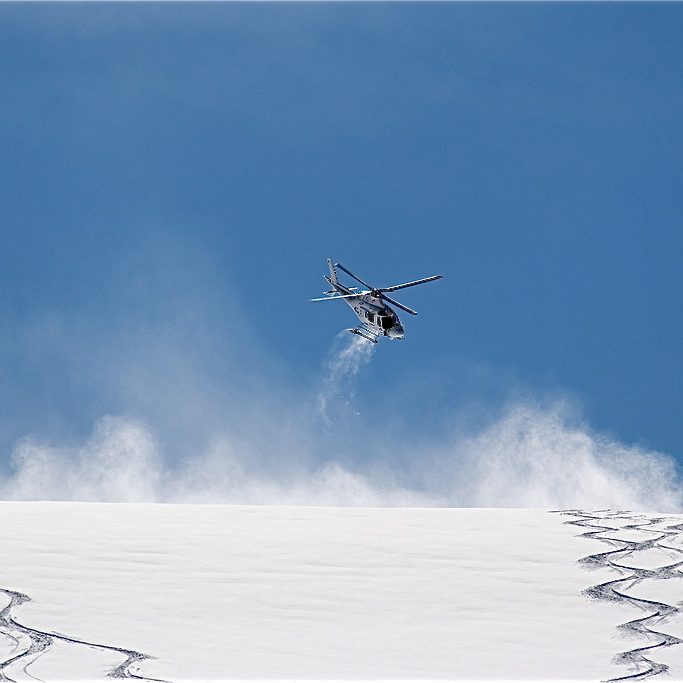 COMBO FLY N' HIKE
1 FLIGHT + 1 HIKE
8am to 6pm
Group of 4
3500mts vertical descent
Safety equipment provided
370 € per person
LA THUILE CLASSIC
2 FLIGHTS
9am to 3pm
Group of 4
3200mts vertical descent
Safety equipment provided
480 € per person
8am to 5pm
Group of 4
4500mts vertical descent
safety equipment provided
620 € per person
MEETING POINT : To be organised with Misha at the time of booking.
YOU SHOULD KNOW :
-Heliskiing is forbidden in France but legal in Italy, the boarder beeing so close, it's ideal for a day trip.
-Heliskiing can only happen with a guide.
-A heli fits 4 participants + a SnoCool guide + a pilot which means that you need to create a group of 4 and then contact Misha. For any gifts, it's a great idea however very complicated to gather other participants…
-Heliskiing is nothing challenging, no need to have an expert level, the runs are gentle and wide open, nothing too steep, however it's important to have experience off-piste with a guide in the past.

HOW TO REACH THE HELIPAD : With your guide, you will ski to the Italian border using La Rosière ski lift system. Departure is 8:15, it takes about 30 minutes to drive to La Rosière. Transportation to La Rosière is not included in the price. It is possible to organise a shuttle with your car and the car of the guide. Otherwise we can organise a taxi with extra cost. The first flight will lead you to an Italian descent and the last flight will happen on a French descent in order to ski back to the car.
FLY N'HIKE : This combo involves a heli drop in Italy and a one hour hike to reach the top of Fogliettaz in Sainte Foy. It provides two great long runs ! Indeed it's a strenuous day but full of turns in two remote places.
SAFETY EQUIPMENT : Equipment provided includes avalanche AirBags, next generation avalanche transceiver, shovel and probe.
TYPE OF SKIS RECOMMENDED : In order to make the most of your heliskiing session, we recommend that your skis have a waist width of at least 100mm ! If you have hired your skis for the week, go to the hire shop before the heliskiing sesh to change your skis.
DON'T FORGET : Bring some water or energy drink and some snacks.
For heli-skiing trips, contact Misha by email or phone as soon as possible so that she can tell you where and when to meet your guide on the morning of your trip.
You can also come and visit us in our office on the sow front in the little wooden chalet located to the right of the restaurant "La Maison à Colonnes".